Moneyworks Improvement has been exciting to users lately. Have you updated your Moneyworks to version 9.1.5r2? You can read about the official release here: http://www.cognito.co.nz/blog/#op
What caught our attention are these 3 enhancement:
Side Bar Theme: Aesthetically differentiating one datafile (or company accounts) from another
 Custom List View: Ability to save different views and allow users to toggle how they want to view the screen
Customer Prepayment: In the Moneyworks update, it is suppose to be for overpayment. But we are looking from the pre-payment point of view
We will explain based on our angle, which might differ from Cogito Software Co. Ltd (Moneyworks developer) way of explaining.
Sidebar colour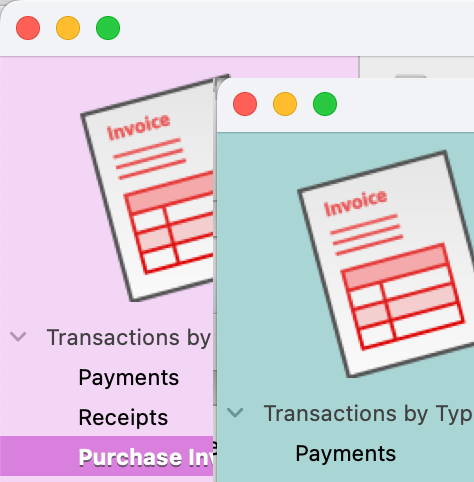 If you have several MoneyWorks files, it can be difficult to know at a glance which one you are working on, even though the file name is in the title bar of the transaction window, and the company name is displayed in the Navigator. The new colour picker on the Fields tab in the Document Preferences allows you to set the window sidebar colour for that document, making it easy to visually distinguish between different company documents.
Below is a screenshot of our own company files:
We have been enjoying custom list view as we can put in what we want to see on the transaction screen.
Saving custom list views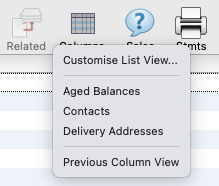 Being able to customise your lists to show just the information you require has long been a feature of MoneyWorks. However, often the data you need for one task is different to that for another task. The new Columns toolbar button allows you to store multiple customised list views and recall them from the list toolbar. See Customising Your List in the manual for more information.
Overpayments handling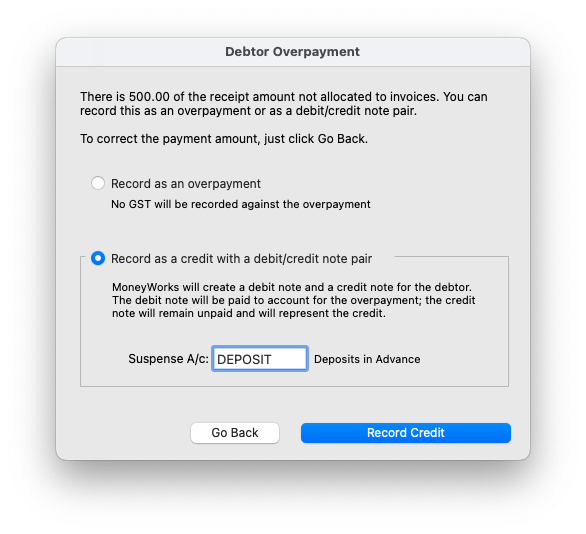 Overpayments were originally intended to handle small overpayments on invoices made by your customers. As it turned out, they are also quite useful in handling advances and deposits.
To better facilitate deposits and advance payments, you can now optionally record debtor overpayments as a debit/credit note pair. As well as being somewhat clearer in that there is a separate credit transaction entered, this also lets you record GST/VAT for these transactions, and can also be used for foreign currency invoices.
However we do have a few cases whereby users have their customers pay them deposit without official order. This function save a lot of time as Moneyworks allow receiving into prepayment account and create receipt, and one invoice with one credit note for future contra purposes. This also allows users to factor in GST on deposit or prepayment which is rightful based on IRAS requirement: https://www.iras.gov.sg/taxes/goods-services-tax-(gst)/charging-gst-(output-tax)/common-scenarios—do-i-charge-gst/deposits-and-downpayment